UK TV Dish Installations, Existing Dish Alignment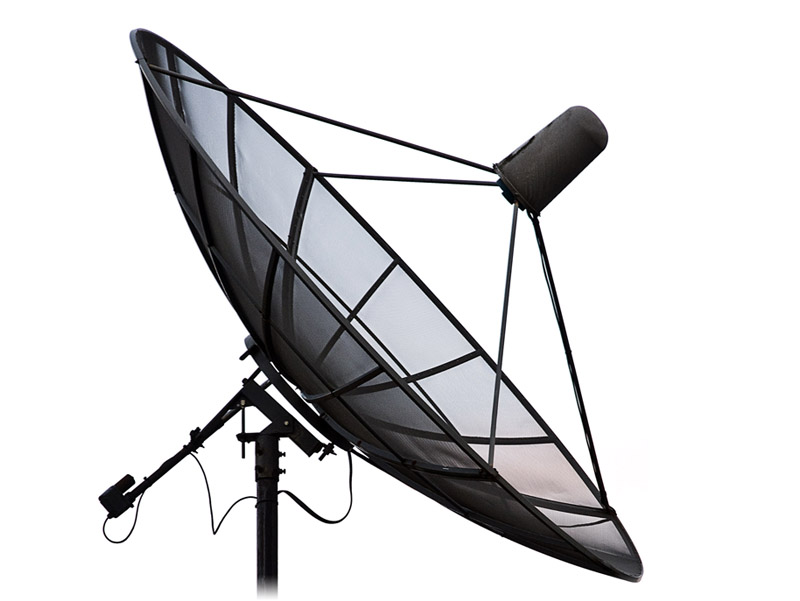 ---
Siteweb65 supplies and installs high quality, high gain satellite dishes that allow you to receive UK TV channels through SKY and FreeView equipment. We also offer a re-pointing service for existing installtions to make sure that your TV viewing remains the best quality possible.
Since early in 2014 UK TV reception became increasingly harder in France and Spain following the upgrade to the Astra2E satellite, the new footprint of the satellite reduced the signal strength in our region, and this has required that dish sizes are now bigger than previously required. Siteweb65 only install top quality ground mounted dishes, which will recieve HD channels in all but the worst atmospheric conditions (standard non-HD channels should still be available).
Aesthetically speaking satellite dishes don't normally come near the top of the list, so we can arrange for them to be placed at a distance from the house so that they are not directly visible, however line of sight to the satellite is essential so positioning of the dish will depend on the orientation of your plot and elements that may block this sightline (buildings, walls, trees, hills, mountains etc).
Our very first step is a site visit to carry out a survey, this will establish the options as to where on your property the dish could sited, and to evaluate the complexity of the system you wish to install. Siteweb65 can employ all the latest technologies to distribute satellite and digital terrestrial TV around your property.
Already have an dish installation ? Losing TV signal in hot or cloudy weather ? Siteweb65 has the equipment to test and realign your existing satellite dish installation to regain your TV channels.
Many people are turning to online streaming services to continue watching UK TV. There are several options available with various advantages and disadvantages to each, we would be happy to explain to you all your options so you can make an informed decision.
Be aware in some communes you may need permission to erect any satellite dish, and in others permission may be required to install a dish over a certain size, your local Mairie will be able to inform you more about any by-laws that apply.